Profile
William Bara-Jimenez M. D.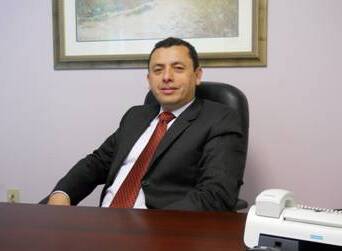 William Bara-Jimenez, M.D. is a nationally and internationally accomplished clinical neurologist, with many years of clinical and research experience. He was born in Cali, Colombia, and graduated from the Universidad del Valle Medical School.
Dr. Bara-Jimenez has trained and worked at some of the most prestigious academic institutions, including the Colombian Institute of Neurology, Kyoto University, University of Minnesota, Medical University of South Carolina, University of Miami, the National Institute of Neurological Disorders and Stroke, NINDS, National Institutes of health (NIH), and the University of Oxford. From 1990 to 1992, William Bara-Jimenez, M.D. specialized in neuromuscular disorders, electromyography, and clinical neurophysiology, in Kyoto, Japan, mentored by Dr. Jun Kimura, a founder of the field.
From 1996 through 2007, William Bara-Jimenez, M.D. trained as research fellow and then worked as staff clinician in movement disorders at the NINDS/NIH, conducting clinical research in both motor control physiology, under Dr. Mark Hallett, and experimental therapeutics, under Dr. Thomas Chase.  Dr. Bara-Jimenez pioneering research activities at the NIH included projects in Parkinson's disease, dystonia, restless legs, and sleep physiology. He also directed the movement disorders clinic at the Experimental therapeutics Branch.
Dr. Bara-Jimenez also has a Master of Science degree in sleep medicine, from the University of Oxford. Following his NIH tenure, Dr. Bara-Jimenez founded the Bethesda Neuroscience Clinic (BNC), making his expertise available to the local community. At the BNC, Dr. Bara-Jimenez, attends patients in general neurology and specialized clinics, including movement disorders, neuromuscular diseases, and sleep medicine.  He frequently attends scientific meetings around the world to keep up with the ever-increasing knowledge of his field.
Combining his extensive experience and academic perspective with highly sensitive clinical manners, Dr. Bara-Jimenez offers his patients a state-of-the art and personalized approach to their neurological problems.